If you need to delete your EDYE account for any reason, please follow the steps below:
1. Log into your account
Log into your EDYE account using your email and password. You can start your session by clicking the following button:
2. Access your account
To access your account, click on the yellow button in the lower right corner of your screen, and click on the "My Account" option.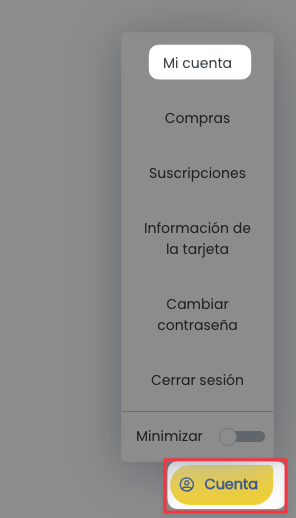 3. Delete the Account
When accessing your account, at the bottom of the window, click "Delete Account."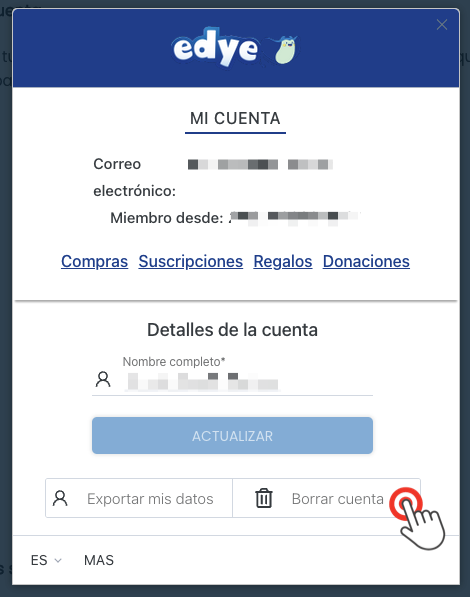 4. Confirm account deletion
When you click "Delete Account," a window will appear informing you that it will be deleted to ensure it is not a mistake and to prevent an account from being deleted by mistake. If you still wish to continue deleting your account, scroll down to the bottom of the message and click the "DELETE" button.
Once your account has been deleted, you will receive an email from EDYE confirming that your account has been deleted.